AN 8 WEEK PROGRAM WEAVING TOGETHER SCIENCE, SACRED HEALING, SPIRITUALITY, SISTERHOOD & SUPPORT
Healing your hormones and heart with love, so you can get your sparkle back and
unleash the most aligned, abundant & alive version of you possible.
WHAT IS IT?
The Hormone Solution is the gift every menstruating woman deserves. It's the wisdom, knowledge & healing we all crave but rarely allow ourselves to have.
Its a creation birthed through years of experience, research, learning, growing & mentoring.
It's a place to grow with pleasure, joy & sweetness.
It's everything you never knew you needed until you had it.
It's the hormone and life healing answer you have been waiting for.
A way to heal your hormones through loving yourself, through grace and pleasure.
Life brings us the perfect opportunities, people and experiences at the exact time we need them.
Dream with me....
It's the year 2024.
You wake up full of energy, excited for the day head.
You are living the life of your dreams, loving your beautiful body and nourishing yourself in every way.
You are manifesting magic and feeling ALIVE.
Debilitating PMS and other hormonal issues are a thing of the past.
You understand how your cycle works, you feel connected and in awe of your body, your womb and its magic.
You are attracting insane experiences and people into your every day life, because you are magnetic.
On days where you forget your power, you remind yourself of it, rest, restore and love yourself through it, because you know you deserve to be loved the way you love others.
You face life challenges with grace, acceptance, sweetness & compassion.
You know that everything that is happening for your greatest and highest good, because you are in the perfect state of connection with your highest self.
WHAT'S INCLUDED?
 8 epic weeks of calls. Including: masterclasses with Arabella, guest masterclasses with industry experts, sisterhood sharing circles & Q&A sessions to ask Arabella anything!


 Hormone Healing Nutrition & Lifestyle Pack (designed specifically for this container)


 Healing Transformational Meditations & Journal Prompts - Specifically recorded and curated for this container)


A LIVE round of The Miracle Liver Cleanse - A 7-day experience to show your liver some love, and in turn supporting your hormones. (Worth $111)


An all-female, supportive community group chat



Future on-demand access to all calls
Meet Arabella,

International Naturopath, Master Wellness Expert, Nutritional Therapist, Yoga and Meditation Teacher.
AKA your holistic healer, coach, hype queen & mentor.
It was 2012, I had been diagnosed with PCOS (polycystic ovarian syndrome), had 30 cysts on each ovary, acne, anxiety, IBS, depression and was diagnosed as 'infertile'.
I hated the way I looked, I had a crappy dating life, and I had no dreams, goals, excitement or love for life.
No-one was speaking about health, chronic illness, eating disorders, trauma or self love online. Not many spoke about how to heal your body or change your destiny. So I decided to carve my own path. I decided to figure it out on my own ...and I did. & more.
Through determination and courage, I decided I was going to spend my life healing myself and figuring out how to live life with joy, peace, success and the abundance I desired. And I decided.. that WHEN I figured out how..
I would dedicate my life to making sure no woman I crossed paths with ever felt as lost, alone and confused as I felt during that time of my life.
And so it began..
(Below are images that demonstrate my physical health before The Hormone Solution, but the struggle behind the images, was the toughest part by far. Healing is about everything, and changing the way you look... should be a SIDE EFFECT of putting your self first. If you focus only on the physical, you lose the magic that can be found in healing. And there is so, so much of it)
So I studied and dreamed up my future..

& The Hormone Solution was born.

A way to transform not just your physical health, but your mental, spiritual and emotional health too. Through love, support, joy and sisterhood.
& this program is just that. It's healing, but not like you've ever seen it before.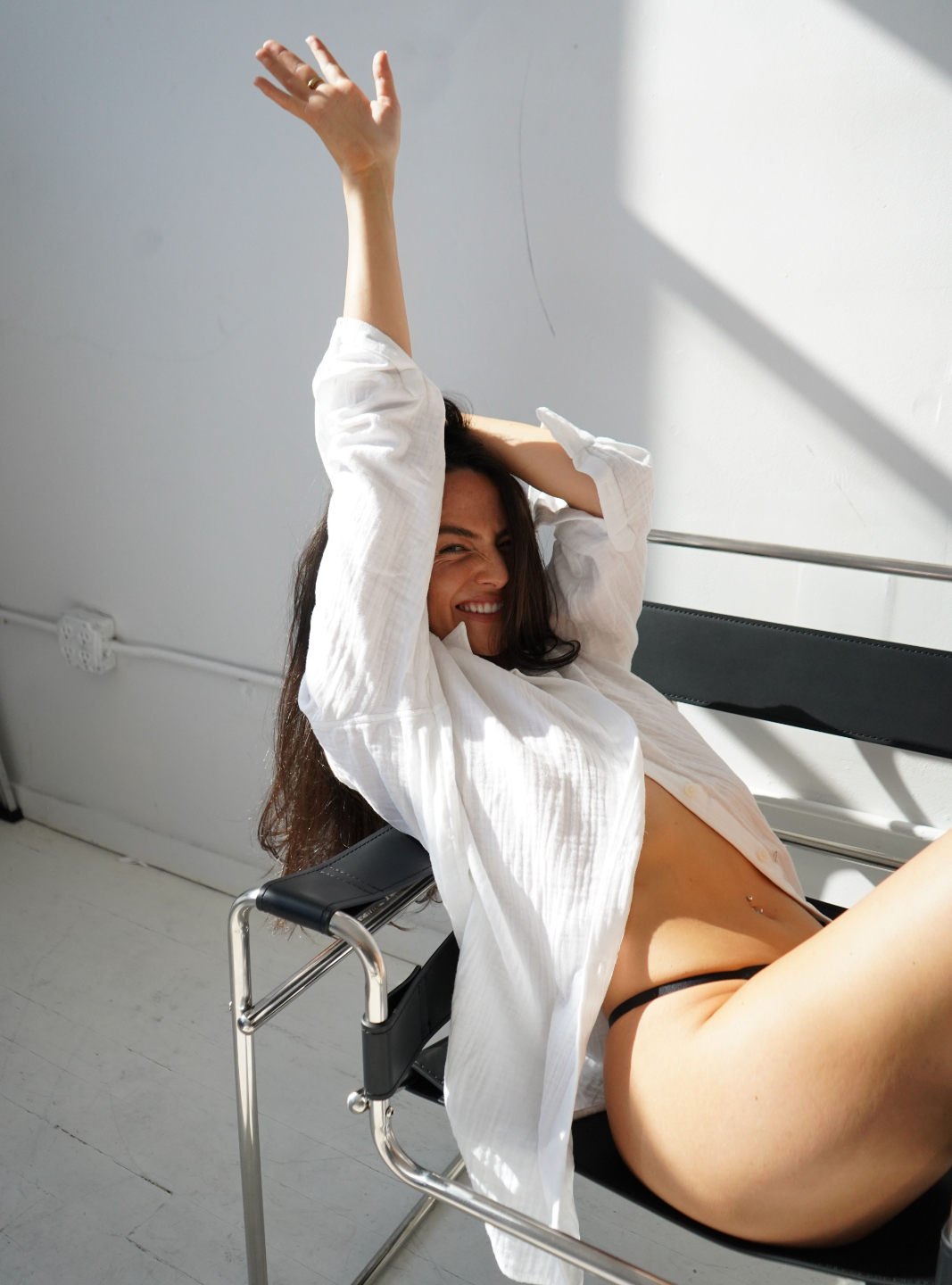 TESTIMONIALS
"Arabella has changed my life for the better and I can honestly say hand on my heart without her I would not be the person I am today. It amazes me still how working with her has shifted my life majorly, and I know there is no way I can ever go back to my old ways. I feel so privileged to have her in my life, I feel confident that if I ever needed her again she would be there for me. She will always hold a huge place in my heart."

"I feel alive & awake. My connection to my body has significantly changed, I feel a profound love for my body, how she works with me & guides me. My money mindset has taken a complete u-turn and I'm feeling more confidence than I have felt in years (smashing THS goals proved this). This confidence isn't about my appearance as I thought it would be, it's about my true self, I'm here to show up however I want to, own my power with complete confidence and have the confidence to set the boundaries I want to."

"Ground breaking. Earth shattering. A deep healing experience in a loving environment. This container was filled with women who held each other in a truly magical way & we understood each other on a profound level as we all had challenges in common. Usually diet culture or healthy eating is a puzzle to me, there is so much information that it becomes overwhelming and too complicated to make a significant change. BUT this experience was totally different. It allowed me to understand what nourishment I needed while following my intuition. Arabella was loving, supportive & guided us in an incredibly graceful way all while keeping us accountable."
There will always be events and obstacles in life.. but when you realise that the obstacles are not in your way, they ARE the way, your transformation begins.
You get to the point where living the same way is no longer desireable.
You get to ask yourself:
If not now, when? If not me, then who?
You deeply deserve to take a step towards living the life of your dreams.

Let that first step be today...
Ready to take it to the next level?
JOIN US:
Desiring a longer payment plan opportunity?
Arabella offers a small amount of these per round.
(Please email us with your desired plan)